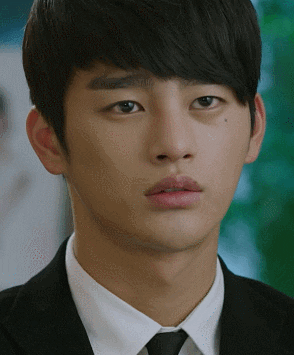 I love listening to music, watching t.v., and yes watching movies too. But you wanna know what I don't like nearly as much? You could probs guess it based on the title of this post alone… Yup that's right, reviewing all those things. -_- And it really boils down to one simple fact. That I pretty much have always sucked at writing. Don't get me wrong I think I've gotten at least a bit better the more posts I've put out, but when it comes to moments where I gotta be more critical things quickly become overwhelming for me. It's like I have all these thoughts in my mind but when it comes to putting it down on paper, I'm at a complete loss for the right words to express myself.
It can be extremely annoying but that is one of the reasons why I decided to start this blog in the first place. To have a more proactive outlet to help me get better at it. Which I do think it has helped out tremendously, but I do have more room to grow. Ideally I'd love to get to the point where my reviews could be fun in their own right. While at the same time being informative of course. Enough to where people could make a decision on whether something is worthy of their time or not. Regardless of whatever my overall opinion may be.
However, that's much easier said than done. Like I remember when I started my biggest problem was that I was way too focused on being informative for my own good. I was so worried about sounding "professional" that what I wrote ended up feeling dry and devoid of any personality. But then when I did try to infuse some personality, it could sometimes come off feeling forced or even worse…cringey. Now as time has passed I have only continued this struggle. It hasn't been so bad in recent days though but instead I have begun to now notice what I think is an even BIGGER problem.
That is that a lot of my reviews were starting to kinda sound the same! I was recently reading some of my past posts and I started to notice that I have relied heavily on a similar structure way too much. Down to the point where there are a bunch of the same words, phrases, sentences even, that I used. When I realized this I was disappointed.
Right as I was thinking I was getting better, it turns out that it's only partly true. A lot of it was down to me copying and ripping myself off. X_X I think it was me subconsciously relying on those things that I thought were "working".
Once learning of this I tried to go back and fix as much as I could. By going back and rewriting a lot of those earlier posts. I kid you not when I say I even had an online thesaurus open to help me out. 😛 It was tiring but I think it was worth it. I just hope that what I changed is for the better.
Going forward I truly wanna keep working on my weaknesses. Not only the ones I mentioned so far but a bunch of other ones that I have narrowed in on as well. For example, I really need to work on things like being more descriptive and having a better rounded vocabulary to choose from. That's only gonna happen through practice though so please continue to bare with me. O.O"
Like always thanks for reading and if you got any tips feel free to let me know. I'm over here ready to welcome any help I can get. ^___^