Oh my gosh. Oh my gosh. OH MY GOSH!! It's happening. It's finally comeback time. I can't believe it's actually here. It feels like I've been talking about this for ages. The excitement has been building and building. Now the question on everybody's mind, does it live up to the hype?
I'll let you decide. I proudly present to you Fake Love
---
Wow… simply wow. I expected this to be amazing but even so it blew my expectations out the Fxcking door. How's that's possible I don't even know. I went into this with high ass expectations, going in expecting one of the best BTS songs off all time, and I'll be damned if I didn't just get it. I told y'all peeps that from the moment I first checked out that sneak peak released by Billboard it sunk its claws onto me. The way it was wavy/trancy with a mysterious vibe underneath it sold it to me.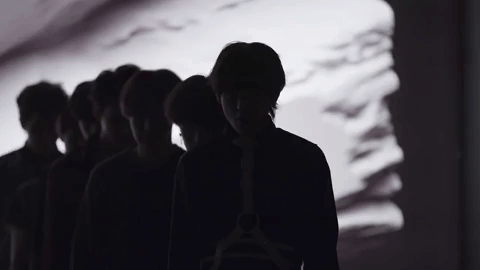 Best of all this new track really is like the love child between Blood Sweat and Tears and I Need U just like I predicted. Two tracks that have been high up there for me at the top when it comes to songs by this group. Now don't get me wrong it's not like it's a carbon copy of those two. Not at all. Trust me it has it's own new elements to make itself stand out but for sure if you loved those two tracks in particular you will certainly have a special affinity for this new title track.
It's darker in tone and something about the beat seems similar along the lines of I Need U you to me, but on the other hand at the same time it's also visually striking like Blood Sweat and Tears. (you can also throw shades of DNA into the mix too while your at it. lol It's a mix of a lot I guess) All resulting in one heck of an EMOTIONAL bop. No better way to describe it.
Not too long ago, yesterday night in fact, RM said some interesting things during an interview that struck accord with me. He said with this new comeback the group wanted to showcase an "un-fairy tale love." Where they show how if you don't know yourself slash love yourself first, the relationship wont last. It sounded like an interesting thing to explore. Well ladies and gentlemen I'm happy to say they HAVE done just that, and beautifully so mind you.
The lyrics are absolutely beautiful. and if you think you aren't interested in the subject matter well…. I'll say this, it's more far reaching than a typical love song. It's more far reaching because the message, which I fully support, can be expanded to cover any relationship in general. Romantic, friendship, family, etc. It's why I connect to it so much.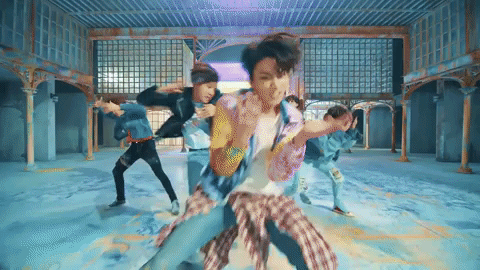 However the praises don't end there. The choreo is another main element this group is known for right? Well again they blew it out of the park here. Above and beyond I'd say. The choreo here is among their most creative yet. Not only is it sharp and crisp, it's the kind that tells a story. The way they incorporated the "see no evil, hear no evil, speak no evil" motif into it was genius and beautifully done. I can't wait to see what it's like live.
Seriously thinking about it there is literally nothing I'd change about this. Everyone gets their due with this song. A moment to shine if you will. I mean even Jin gets his share of  lines in there. I need to double check but it sounds like a good amount! Oh and I haven't talked about the fashion and color palette. It's all my style too. For the clothes it was pretty similar to DNA but maybe more muted. As for the overall tone of the MV it was darker, much darker than DNA. and you know what that is my preference in case you somehow didn't already know. Again though this shouldn't come as much of a surprise. We all knew this would be "emo bangtan" we were getting since like the longest didn't we? 😛
Overall I don't normally give anything a perfect score but in this case I'll have to make an exception. It literally was everything I wanted. Lyrics, choreo, fashion, cinematography(aesthetics are seriously next level with this and the main draw), it's all a 10/10.
Make sure to check out the live debut of this on Sunday at the freaking BBMAs and then again on Ellen on the 25th. Till next time folks. 😀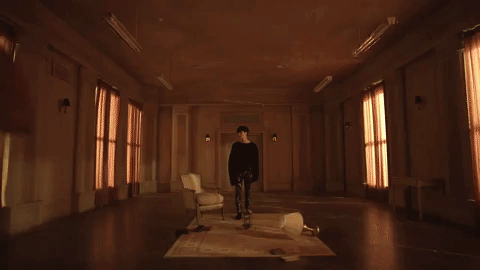 Now share with me, what are your thoughts on this comeback? I plan to have a full review of the album within the next couple days. 🙂