---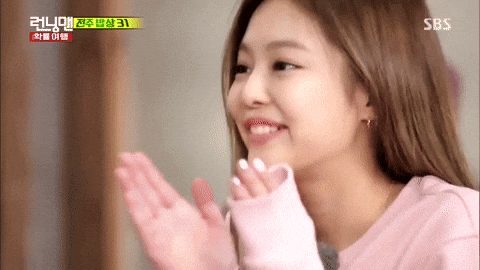 Ok it's time for some serious talk. After taking a full day of deliberation I've finally come to a conclusion. But first come close and brace yourselves because it's gonna be a whopper of a statement and you don't wanna be missing it. The big declaration I wanna make today is that yesterday on Christmas day, during SBS's 2017 Gayo Daejeon  ….. Blackpink without a shadow of a doubt on my mind won the whole thing. 😮 Yup there you go I said it! Yes I know you all must be surprised. Probs thinking to yourselves, " wait aren't you supposed to be Team BTS all the way?"
I'm still an ARMY don't you worry about that but I just felt like I had to give credit where credit is due. And in this case, I felt down to the very essence of my soul that Blackpink's rendition of Wonder Girl's So Hot was performance of the night. Now sure don't get me wrong I liked a lot of other performances too and for sure BTS's Mic Drop was another awesome highlight of the show. Specially because Suga being the savage that he is, proved once again to the world that BTS doesn't have a need to lipsync. By leaving out a part from his own rap and then smirking at the audience with his bad self when there was no backtrack or anything to it. lol
However, even so that didn't top Blackpink's performance because to me it honestly felt like the people behind this stage had me in mind when coming up with the whole thing. Like if they where thinking, "how can we make this perfect for Kwenzqoatl because he will be watching." I say this because in case you didn't know, Wonder Girls was one of the OG groups I stanned. Because back in their hey day they were really classy with their concepts and could be cute but not in a cringe kind of way. And their song So Hot believe it or not was my fave out of all the ones in their catalog.
Not only that but in case you also didn't know my current fave girl group is, can you guess *drum roll* It's Blackpink. Yeah that's right. That means my current fave girl group covered my fave song from my OG fave girl group. I mean what are the odds of that happening? When put like that it sets everything into perspective and gives you an insight into why I'm freaking out as hard about this as I am. Cuz it seriously could not get any better from my point of view. Well unless BTS covered Sorry Sorry, maybe then THAT would come close or beat it but yah that clearly didn't happen this time. 😅
But I haven't even gotten to the best part yet. The best of all was that they didn't simply go through the motions. No, instead they slayed it with their own rendition and that made it all the more hype. I can't begin to describe the sort of emotions I felt hearing the popular So Hot beat at the start mixed with the "Blackpink in your area" part. I could fanboy over that part on a loop alone and be happy. But then. BUT THEN, the beat goes on to get dirtied up and sound more like a club mix and you know that type of music is my total jam. I was like Yasss!!! Their swagger knows no bounds.
Then it got into its grove and even though I can't dance I felt some body rolls coming in. haha I know a lot of you felt that same surge of adrenaline too. Specially if you were like me and had no idea this would be going down at all. By the end I was like oh my gosh Blackpink just did THAT!!!  And now I need this in my playlist immediately and need to keep it there until the end of time. BTW in case you haven't seen it yourself yet here is the performance. I will try to find a version with the lyrics too so you can appreciate them as well.
Once the performance ended I quickly turned to the comments everywhere and it was nice to see I wasn't the only one freaking out hard about it. I think it's because us BLINKS are starving for content. We're all like gimmie gimmie gimmie because we've been wanting another comeback for awhile. Because all these other labels and groups have been going ham with the amount of comebacks they get recently. And you know what we want some of that action with Blackpink too. But fret not because if the rumors that have been going around recently are true we may finally be getting one in January. Oh how I deeply hope it's true because this latest performance further proves there is such a high demand for this group. We badly desire more of Rosé's beautiful voice, Jisoo's cute vocals, Lisa's confident raps, and Jennie's badass raps ASAP.
But enough of my ramblings. Let me know your thoughts on the matter. I'm not expecting you all to fanboy/fangirl as hard as me but come on. You can at least agree these girls killed it  right? 😀